Arroyo Hondo Pueblo, Santa Fe County, New Mexico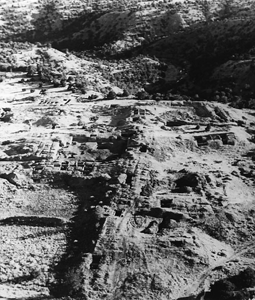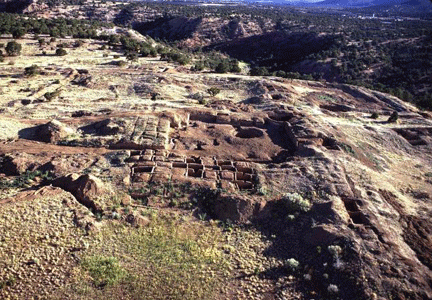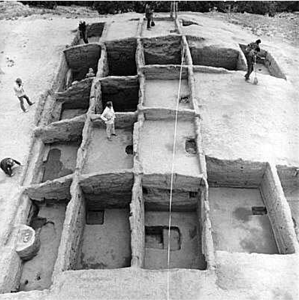 Above: Views of Arroyo Hondo during the excavation of the ruins by School of American Research, 1979s.
Tano Culture, , village, occupied from 1295 C.E. to 1425 C.E. (pre-Columbian); it was abandoned, reinhabited, and abandoned due to drought; located just to the south of Santa Fe, New Mexico.
Elevation is 2164 meters (7102 feet) above sea level.
Materials: stone walls, wood log roof structure, with mud/clay roof.

Data for CG model:
1. Morgan, William N., 1994. ANCIENT ARCHITECTURE OF THE SOUTHWEST, University of Texas Press, Austin, Texas.
2. Creamer, Winifred, 1993. THE ARCHITECTURE OF ARROYO HONDO PUEBLO, NEW MEXICO, School of American Research Press, Santa Fe.