Chausath Yogini Temple (also known as Ekattarso Mahadeva Temple)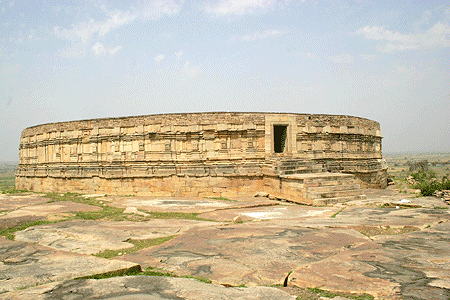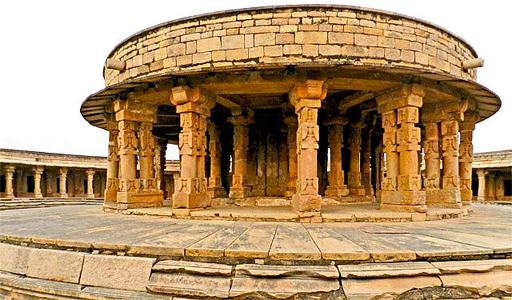 Hindu Civilization, constructed between 800-1200 C.E. in Morena District, Madhya Pradesh, India; one of few surviving yogini temples in India, formed by an outer ring of 64 chambers, surrounding, concentrically, a circular court and the central circular mandapa with the inner chamber, all dedicated to the diety Shiva.
Elevation is c. 187 meters (614 feet) above sea level.
Materials: stone foundation, walls, floors, columns, beams, and flat roof slabs; rain water collection system and reservoir.
Data for this CG model:
1. Jain, P.K., STUDY OF THE FAMOUS GEOARCHAEOLOGICAL SITES IN MORENA DISTRICT OF M.P., INDIA: A CASE STUDY USING SPACE TECHNOLOGY
( http://www.irosss.org/ojs/index.php/GS/article/view/570 )
2. https://www.ndtv.com/photos/news/chausath-yogini-temple-a-striking-similarity-to-the-indian-parliament-16399#photo-211976
3. Youtube: https://www.youtube.com/watch?v=c61pXJ6a1Yg