Tebugkihu ("Fire House")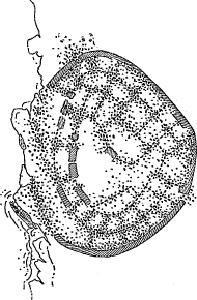 Above: Plan of Tebugkihu ruin by Victor Mindeleff, 1891.
Hopi Ancestral Culture, 13th Century C.E., located approximately 20 miles north of Awatovie village in Hopi in Northeastern Arizona.
Elevation unknown.
Materials: stone walls, wood log roof structure, with mud/clay roof.
Data for CG model:
1. Mindeleff, Victor, 1891. A STUDY OF PUEBLO ARCHITECTURE: TUSAYAN AND CIBOLA, Eighth Annual Report of the Bureau of Ethnology to the Secretary of the Smithsonian Institution, 1886-1887, Government Printing Office, Washington.