Housing Systems and Density Independent Study
under Fulbright Scholarship, in affiliation with School of Architecture,
University of Liverpool, United Kindgom, 1967
I was interested to find the limits of density in urban housing systems...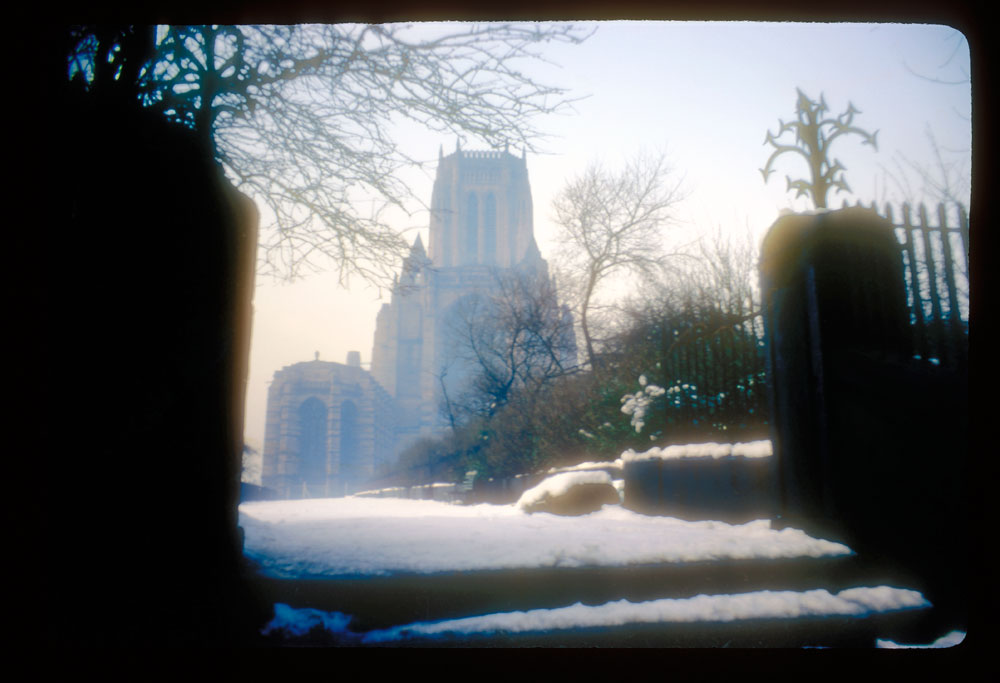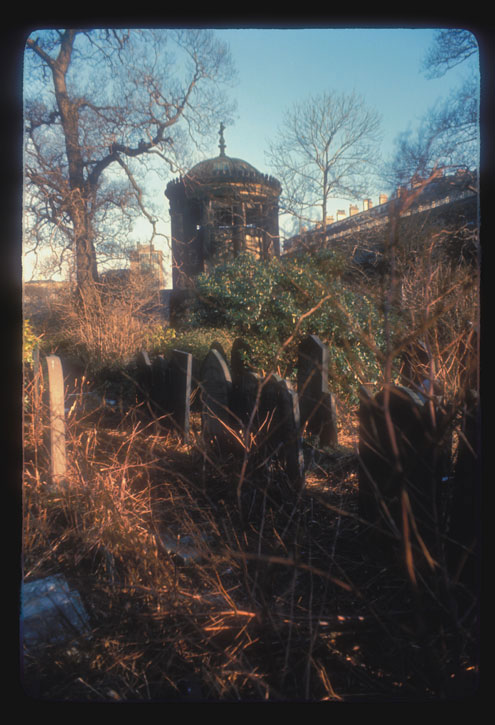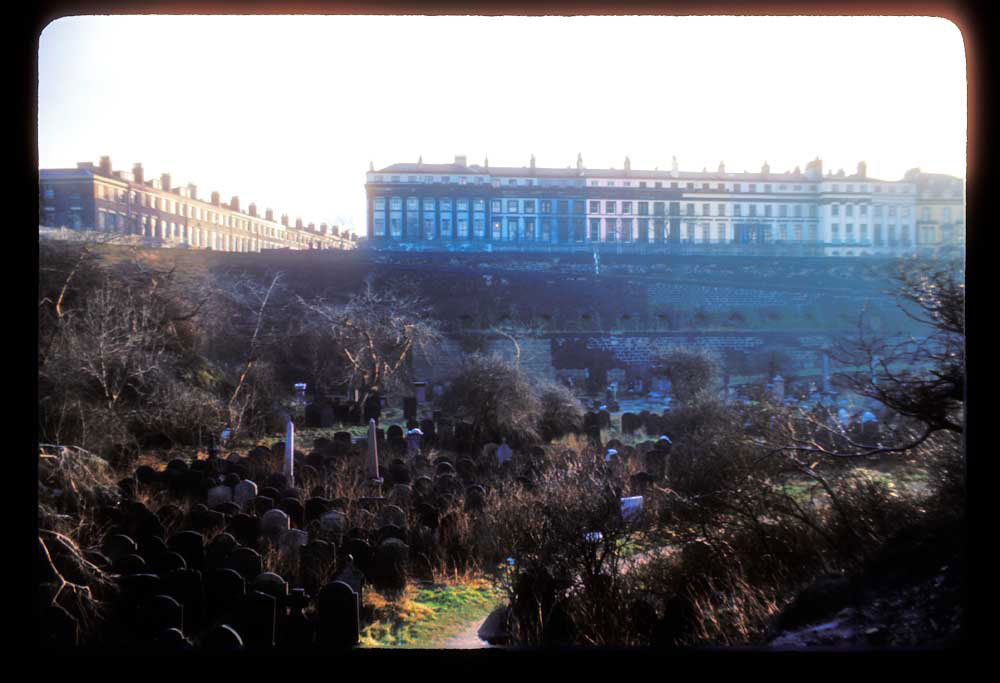 In 1967, after graduate school, I studied independently for a year in the United Kingdom as a Fulbright Scholar. Part of that time I lived in Liverpool. This was just after the Beatles had left "the Mercy scene". We (my ex-wife, Bess, and I) lived in a "bedsitter" in Gambier Terrace, a Regency (c.1830s) row townhouse (above right). Across from the Terrace was an old quarry converted into an Egyptian-style cemetary, in the center of which was the memorial temple to the first man killed by a steam locomotive (center). Above this cemetary was the Anglican Cathedral, still under construction as the last gothic stone cathedral to be built in Europe (left). Two masons toiled daily lifting each sculpted stone into place. In the evening the sounds of the river harbour perfumed the air.