Ggantija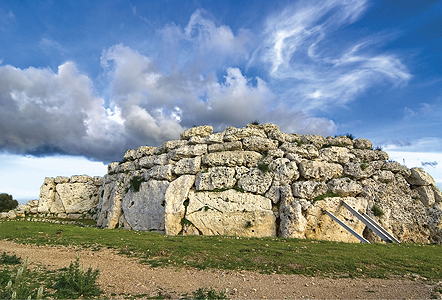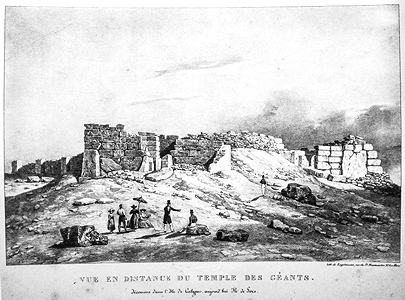 Megalithic Neolithic temple on the Island of Gozo, in the Mediterranean Sea, ancient culture of Malta, constructed and in use between c. 3600 B.C.E. to 2500 B.C.E. UNESCO World Heritage Site. (See also West Kennet Long Barrow, England).
Elevation is c. 127 meters (416 feet) above sea level.
Materials: Megalithic coralline limestone. The stones are immense.
Data for CG model:
1. Torpiano, Alex, 2011; The Engineering of the Prehistoric Megalithic Temples in Malta, In: L. Bragança, H. Houkkari, R.Blok, H. Gervásio, M. Veljkovic, R.P. Borg, R. Landolfo, V. Ungureanu, and C. Schaur. Sustainability of Constructions: Towards a better built environment. University of Malta: Malta.
( https://www.um.edu.mt/library/oar/handle/123456789/15666 ).