Gournia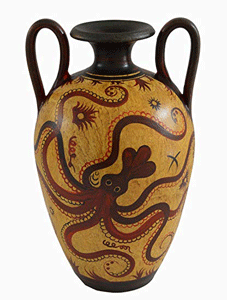 City of the MInoan Civilization, on the island of Crete in the eastern Mediteranean Sea, located c. 20 km east of Agios Nikolaos town. The original name of city is unknown. Gournia waa occupied from 3000 B.C.E. and abandoned iln 1200 B.C.E in the Post Palatial Minoan period, and was an important Minoan trading center, for Greek and Egyptian goods.
Elevation is c. 44 meters (145 feet) above sea level.
Materials: stone and timber houses built over local stone foundations.
Data for CG model:
1. Gournia Excavations Project, Reports from 2010 to 2014, see: www.Gournia.org .