Hill of Tara (Gaelic:Cnoc na Teamhrach)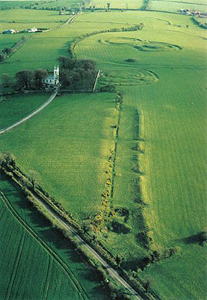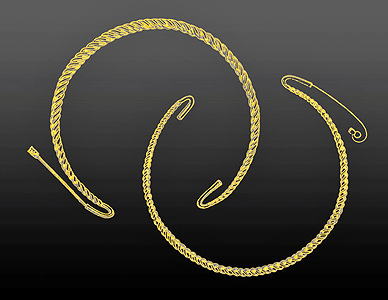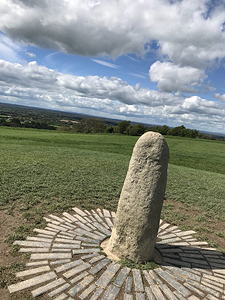 The Hill of Tara, located near Skryne, County Meath, Ireland, is one of the largest complexes of Celtic earthen monuments and burial mounds in all of Europe. The first settlers in Ireland, dating back to 6000 BCE, used the 500 foot high hill as a special ceremonial site. In prehistory from 3200 BCE and historic times 142 Kings are said to have reigned in the name of Tara. The coronation stone called The Lia Fail or Stone of Destiny has rested here for centuries. And it was here that the most powerful of Irish Kings held their great inaugural feasts and were approved by Earth Mother Goddess Maeve.
Elevation is c. 152 meters (500 feet) above sea level.
Materials of construction: Earth, stone, and wood.
Data for this CG model:
1. Quinn, Colin, University of Michigan, Museum of Anthropological Archaeology, Ann Arbor, 2015; Returning and Reuse: Diachronic Perspectives on Multi-Component Cemeteries and Mortuary Politics at Middle Neolithic and Early Bronze Age Tara, Ireland, Journal of Anthropological Archaeology, published by Elsevier.
2. Goldbaum, Howard, et al, 2010-2019; https://voicesfromthedawn.com/tara/