Jackson's Castle Pueblo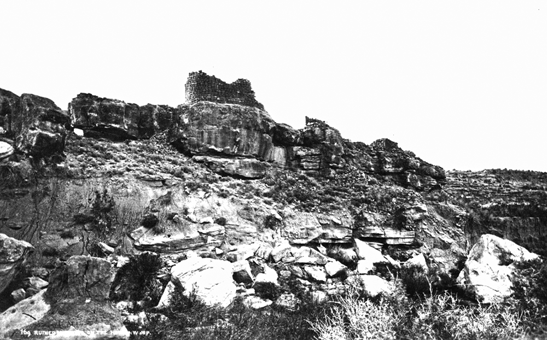 San Juan Ancestral Pueblo Culture, Four Corners Region; construction 1225-1260 C.E.; located downstream from Yellowjacket Pueblo ruin, on Yellowjacket Creek in southwest Colorado, near Cortez.
Elevation is 1585 meters (5200 feet) above sea level.
Materials: mortarless stone walls, wood log roof structure, with mud/clay roof.
Data for CG model:
1.United States Geological Survey. date unknown.
2. Private communication with Jackson's Castle archaeological site steward, Robert Bernhart.