Kin Bineola (Dine for "house in which the wind blows")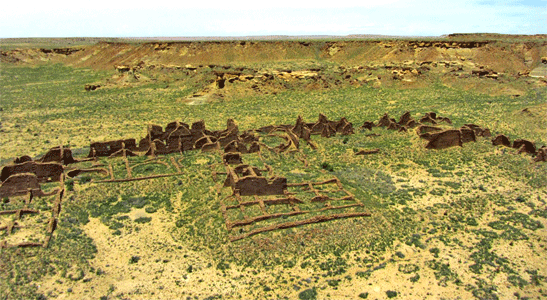 Chaco Culture, Chaco Culture Influenced, New Mexico, Constructed 1111 C.E. - 1124 C.E., located about 16 kilometers (10 miles) southwest of Chaco "downtown".

Elevation is c.1853 meters (6080 feet) above sea level.
Materials: mortarless stone walls, wood log roof structure, with mud/clay roof.
Data for CG model:
1.Chaco Research Archive: http://www.chacoarchive.org/cra/chaco-sites/pueblo-pintado/
2. Morgan, William N., 1994. ANCIENT ARCHITECTURE OF THE SOUTHWEST, University of Texas Press, Austin, Texas.