Kuaua (Tiwa for "Evergreem")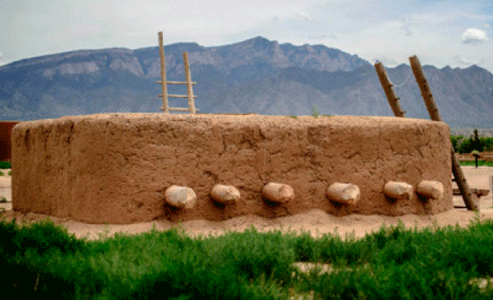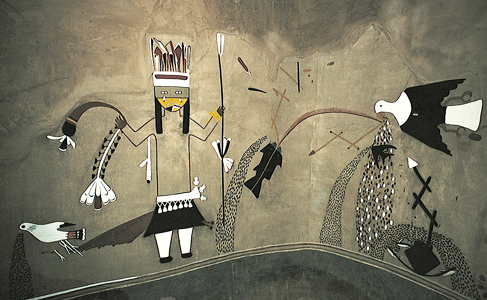 Rio Grande Ancestral Puebloan Culture (Tiwa), occupied between 1310 C.E. until the Spanish siege in 1540-41 C.E.; located in Coronado State Monument, Bernalillo, New Mexico. The Pueblos of Taos, Picuris, Sandia, and Isleta consider Kuaua to be an ancestral village; occupied from 1325 CE through 1590 CE; located on Santa Ana Pueblo land on the west side of the Rio Grande just west of Bernalillo, New Mexico.
Elevation is 1554 meters (5099 feet) above sea level.
Materials: adobe walls, wood log roof structure, with mud/clay roof.
Data for CG model:
1. Morgan, William N., 1994. ANCIENT ARCHITECTURE OF THE SOUTHWEST, University of Texas Press, Austin, Texas.