La Folie Site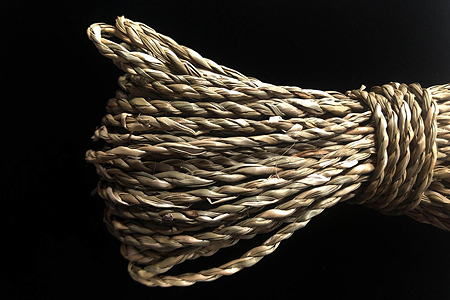 This Neanderthal human campsite, attributed to the Mousterian or Acheulean Tradition, is typical of that found in a region spanning south-western France and Britain. Located on the floodplain of the Clain River, downstream from present day Poitiers, France, the site was exceptionally well preserved due to low energy flood plain sedimentation of fine silt. Archaeologists dated the original brief occupation of the site by thermo-luminescence of burnt flint to between 84,000 and 72,000 years B.P. Excavators discovered a 10 meter (32.8 feet) diameter ring of stone clusters surrounding post holes, thought to be a kind of roofless wind break used as a shelter and sleeping place. The remains found within the circle included Levallois stone flakes scatter, knives and scrapers, and fire features containing limestone rocks, and charcoal. The remains of a mat of organic materials, probably the remains of bedding, was located at the farthest/safest distance form the entrance break in the wall, just like in Neanderthal cave sites.
Elevation: 61 meters (220 feet) above sea level
Construction materials: wood post, stones, branches and grasses for bedding.
Data for CG model:
1. Clark, Amy Elizabeth, 2020; Spatial Structure and the Temporality of Assemblage Formation: A Comparative Study of Seven Open Air Middle Paleolithic Sites in France, University of Arizona Electronic Dissertation, 2020.
2. Sykes, Rebecca Wragg, 2020; KINDRED, NEANDERTHAL LIFE, LOVE, DEATH AND ART, Bloomsbury Sigma, Bloomsbury Publishing, Plc, London, UK, 2020.