Lefkandi Tomb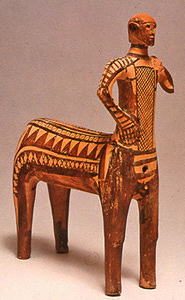 Greek Civilization; large tomb (hero's grave) and cemetery (shown in red-orange); 1100 B.C.E. to 750 B.C.E.; located on the west coast of the island, Euboea, halfway between Eritrea and Chalkis on the Aegean coast.
Elevation is c. 19 meters (62 feet) above sea level/
Construction materials: stone, mud brick, clay, wood logs, thatch roof.
Data for CG model:
1. Popham, M.R. with Lemos, I.S. (compilation), 1996. LEFKANDI III THE TOUMBA CEMETARY, The excavation of 1981, 1984, 1986. The British School at Athens.