Must Farm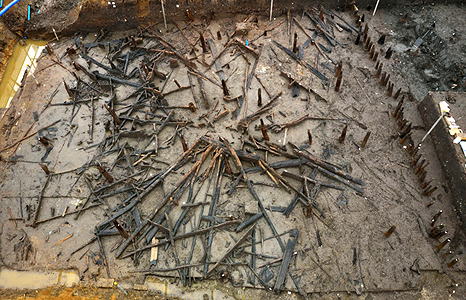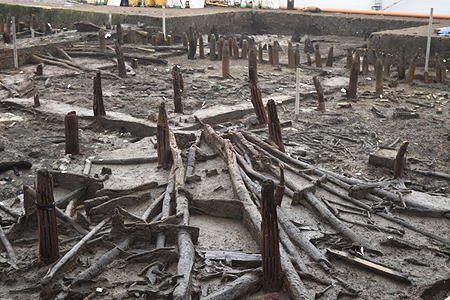 Ancestral Bronze Age Culture of England, A settlement in use in lake and riverine edge marshes from 1750 B.C.E. to c. 500 B.C.E. Located at Must Farm quarry, in Wittlesey in Cambridgeshire, England. The Flag Fen basin on which the settlement was built was a former river.
Elevation is c. 2 meters (7 feet) above sea level.
Materials: Wood piers, floor and wall structures, roof structure and columns; thatch roofing with clay plastered collar around the smoke hole.
Data for CG model:
1. Knight, Mark, 2012. ARTICULATING BRITAIN'S LOST PREHIS- TORIC LANDSCAPE, Cambridge Archaeological Unit.
( http://www.mustfarm.com/wp/wp-content/uploads/MustRead-June2012.pdf ).
2. http://www.sci-news.com/archaeology/must-farm-bronze-age- settlement-04031.html
3. https://peterborougharchaeology.org/peterborough-archaeologi cal-sites/must-farm/
4. Knight, Mark, 2015. Must Farm and New Ideas on Bronze Age Fenland , Cambridge Archaeology Unit.
( http://www.nnas.info/downloads/NNASLecture031015Knight.pdf )