Nake'Muu Pueblo (Tewa for "village on the edge")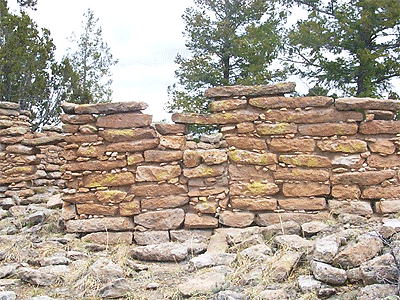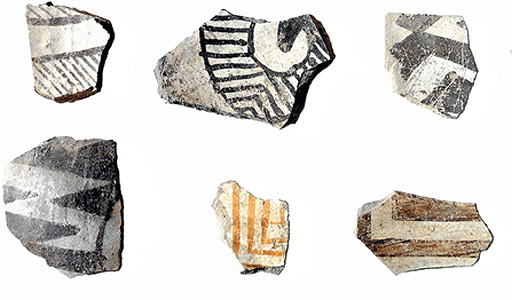 Tewa Culture, Ancestral Village of San Ildefonso Pueblo, occupied from 1200 C.E. to 1355 C.E.; located near in the Los Alamos National Laboratory vicinity, Los Alamos, New Mexico. The ruin still contains standing walls, which is very unusual for the age of the ruins.
Elevation is c. 2200 meters (7220 feet) above sea level.
Materials: Tuff stone walls, clay mortar, wood log roof structure, with mud/clay roof.
Data for CG model:
1. Vierra, Bradley J, Nordby, Larry V., and Martinez, Gerald S, 2001; NAKE'MUU, VILLAGE ON THE EDGE, LA-UR-0109762, Los Alamos National Laboratory, in the Collected Papers for the Sixth Occasional Anasazi Symposium, Edit. Paul Reed. 2001.
https://permalink.lanl.gov/object/tr?what=info:lanl-repo/lareport/LA-UR-01-0762