Pueblo Bonito Great House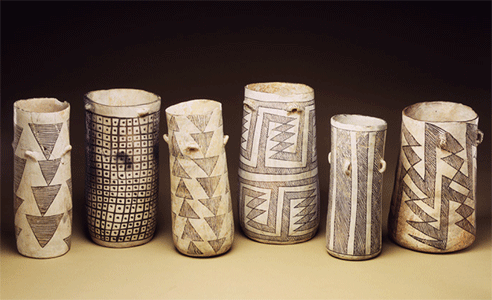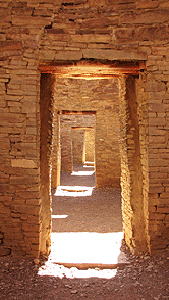 Chaco Culture, Chaco Canyon, New Mexico; c. 935 C.E. to 1130 C.E., Located in Chaco Culture National Historic Park. The geometry of this pueblo is astonomically aligned. Pottery jars excavated here have been found to contain chocolate, proving trade with Central America.
Elevation is 1865 meters (6120 feet) above sea level.
Materials: mortarless stone walls, wood log roof structure, with mud/clay roof.
Data for CG model:
1.Chaco Research Archive, http://www.chacoarchive.org/cra/chaco-sites/pueblo-bonito/
2.Lekson, Stephen H., 1986. GREAT PUEBLO ARCHITECTURE of CHACO CANYON, NEW MEXICO, University of New Mexico Press, Albuquerque, New Mexico.
3. Stein, John R. and Lekson, Stephen H, 1992; Anasazi Ritual Landscapes, a paper in Doyal, David E., Editor; Anasazi Regional Organization and the Chaco System, Maxwell Museum of Anthropology, Anthropological Papers No. 5, University of New Mexico, Albuquerque, 1992.