Sapawe'uinge ("Place of the Rushing Waters") Pueblo Ruin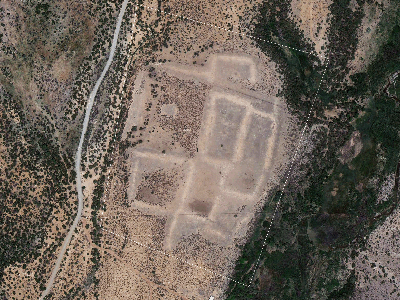 Tewa Culture ancestral village, occupied from 1350 C.E. to 1550 C.E.; located on a terrace on the west bank of the El Rito River, about 1km south of El Rito (the southern one), New Mexico.
Elevation is 1992 meters (6537 feet) above sea level.
Materials: adobe walls, wood log roof structure, with mud/clay roof.
Data for CG model:
1. Morgan, William N., 1994. ANCIENT ARCHITECTURE OF THE SOUTHWEST, University of Texas Press, Austin, Texas.
2. Windes, Thomas C., and McKenna, Peter J. , 2018; A Reconnaissance of the Archaeology of Sapawe, an Ancestral Tewa Village in the Rio Chama Valley, Northern New Mexico, Papers of the Archaeological Society of New Mexico, Volume 44, 2018