Stilt Houses of the Alps (Pfahlbau)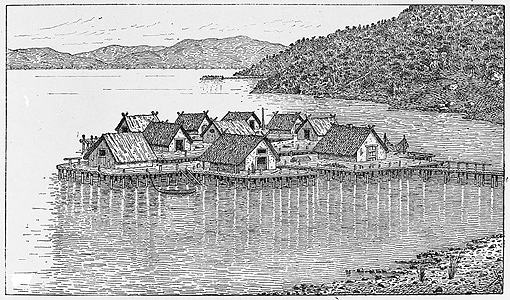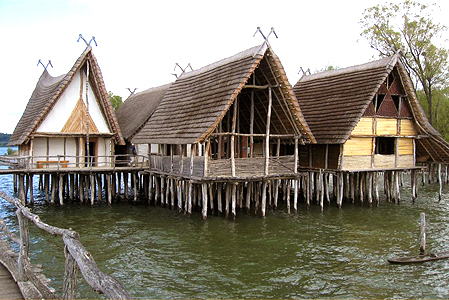 Ancestral Bronze Age Culture of Austria, France, Germany, Italy, Slovenia, Switzerland, in and around the Alps. In use in lake edge marshes from 5000 B.C.E. to 500 B.C.E. The model presented here is a UNESCO WORLD HERITAGE SITE, at Uhldingen-Mühlhofen, Lake Constance, Germany.
Elevation of the Lake is 394 meters (1294 feet) above sea level.
Materials: wood piers, floors, walls, and roof structure; thatch roof.

Data for CG model:
1. https://en.wikipedia.org/wiki/Prehistoric_pile_dwellings_around_the_Alps
2. http://www.italia.it/en/travel-ideas/unesco-world-heritage-sites/the-pile- dwellings-of-the-alps.html
3. https://www.eda.admin.ch/eda/en/home/entry-switzerland-residence/ information-switzerland.html/publikationen/en/eda/videos/unesco- praehistorische-pfahlbauten-alpen.html
4. https://wikivisually.com/wiki/Stilt_house