Takht-i-Bahi ("spring on flat surface of hill")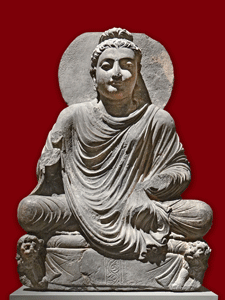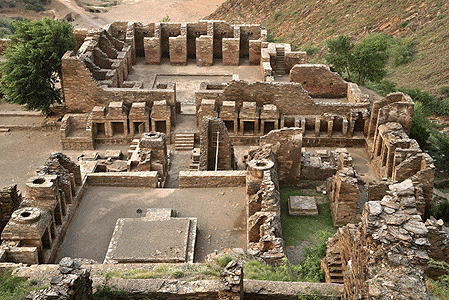 Parthian Culture in the Ghandhara region of Pakistan; constructed on the site of a spring and an earlier Zoroastrian temple which was converted to a Buddhist Monastery from the 2nd to 6th centuries C.E.; located in Mardan, Khyber-Pakhtunkhwa, northwestern Pakistan.
Elevation is c. 400 meters (1310 feet) above sea level.
Materials: stone.
Data for this CG model:
1. http://www.opendharma.com/2017/01/20/takht-i-bahi/
2. https://www.google.com/search?biw=1276&bih=1507&tbm=isch&sa=1&ei=NwG4WtXKHMaQjwPjko74DA&q=takht-i-bahi+plan%2C+pakistan&oq=takht-i-bahi+plan%2C+pakistan&gs_l=psy-ab.12...14963.16655.0.18418.6.6.0.0.0.0.103.583.4j2.6.0....0...1c.1.64.psy-ab..0.0.0....0.7_aKbx7Axi8