Theater of Epidaurus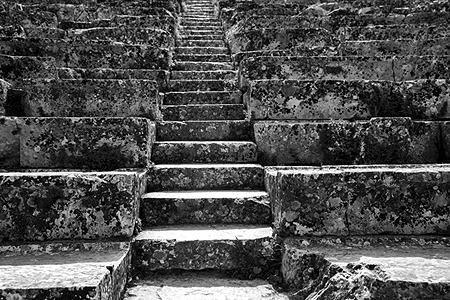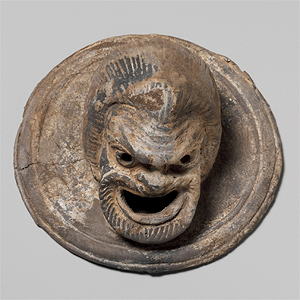 Ancient civilization of Greece; early theater, built c. 340 BCE, by the architect Polykeitos the Younger. Located in the Plain of Argolida, eastern Peloponnese, at the Sanctuary of of the god-physician, Asclepios, at Epidaurus, a healing center considered the birthplace of medicine. Epidaurus also included temples, baths, and athletic facilities. The theater, which seats 14,000 people, is known for its excellent acoustics and was used for performances of music, singing, dramatic games, and in the worship of the god, Asclepius. It is still in use today for the annual Epidaurus Festival, and is a major tourist draw for Greece.
A Socrates dialog in Plato's, Ion (399 BCE -390BCE), discusses the origin of good poetry (human, based on skill and knowledge, or divine, based on inspiration) and provides an indication of the fame of the Epidaurus poetry contests:
Socrates: Welcome, Ion. Where have you come from now, to pay us this visit? From your home in Ephesus?
Ion: No, no, Socrates; from Epidaurus and the festival there of Asclepius.
Socrates: Do you mean to say that the Epidaurians honour the god with a contest of rhapsodes also?
Ion: Certainly, and of music in general.
Socrates: Why then, you were competing in some contest, were you? And how went your competition?
Ion: We carried off the first prize, Socrates.
(Translation by W.R.M. Lamb.)
Elevation is c. 344 meters (1130 feet) above sea level.
Materials: Limestone seats and poros (course limestone) stair steps.
Data for CG model:
1. Great Buildings Collection, Architecture Week, (UK):
http://www.greatbuildings.com/buildings/Theater_at_Epidauros.html