Dogle of Toda Mund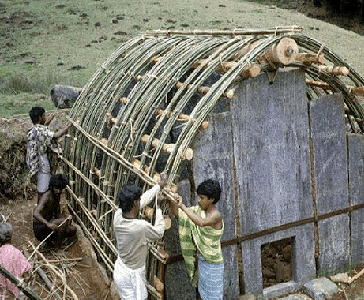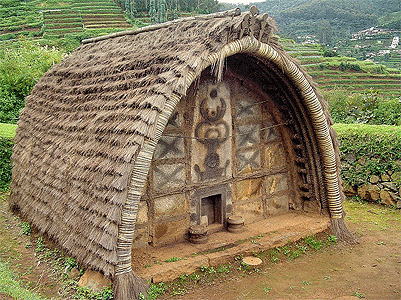 Toda Culture, one of India's oldest populations of Dravidian origin, located in Nilgiri plateau of Southern India; these houses (dogle) come down from ancient times, still in use; the Toda territory is designated a Unesco World Heritage Site.
Elevation is c.1830 meters (6000 feet) above sea level.
Materials: dressed granite stones form front and back walls; bamboo ridge beam and rafters; sapling bundles fastened with rattan for purlins; thatch roof.
Data for this CG model:
1. Strom, Caleb, 2017. Oval Huts, Dairy Temples and Holy Milkmen: How a Secluded Existence Produced the Idiosyncratic Toda Traditions,
( http://www.ancient-origins.net/ancient-places-asia/oval-huts-dairy-temples-and-holy-milkmen-how-secluded-existence-produced-021476 ).
2. Origns of Toda: http://www.thehindu.com/features/friday-review/history-and-culture/people-of-the-pasture/article1985153.ece