Trelleborg Viking Ring Fort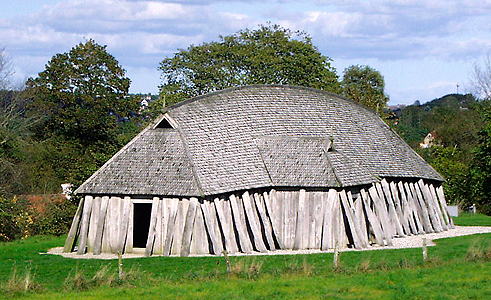 Viking Culture, c. 981 C.E. on of seven known ring fortresses built during reign of Harold Bluetooth of Denmark, located in Denmark. Gates into the fortress are located on the four cardinal directions.
Elevation is c. 5.8 meters (19 feet) above sea level.
Materials: wood timbers for walls, columns, beams, and purlins; thatch and wood shingle roofs.
Data for CG model:
1. Anker, Peter, and Andersson, Aron, 1970. THE ART OF SCANDINAVIA, Vol. 1, Hamlyn Publishing Group Ltd, England, pp 108-115.
2. http://www.lindelof.info/Poul%20%20Erik%20Lindelof.htm