Tsiping (Village of the Flaking Stone Mountain)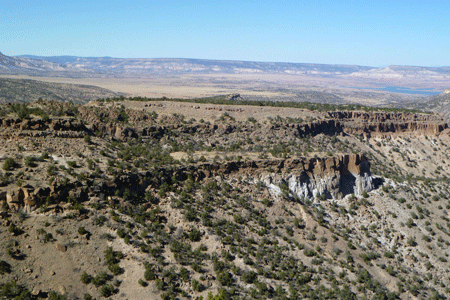 Rio Grande Tewa Ancestral Puebloan Culture, occupied between 1275 C.E. to 1450 C.E., located on a high mesa top near Cerro Pedernal (the flat-topped mountain landmark shown in view 3) near Abiquiu, New Mexico.
Elevation is 2255 meters (7400 feet) above sea level.
Materials: Pumice (tuff) stone walls; wood log roof structure, with mud/clay roof
Data for CG model:
1. Morgan, William N., 1994. ANCIENT ARCHITECTURE OF THE SOUTHWEST, University of Texas Press, Austin, Texas.