Village of the Great Kivas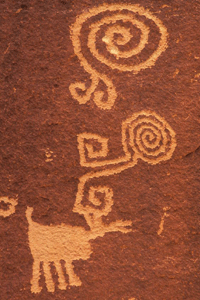 Zuni Ancestral Puebloan Culture, c. 12th Century C.E., located in Zuni Pueblo, New Mexico.
Elevation is unknown.
Materials: mortarless stone walls, adobe walls, wood log roof structure, with mud/clay roof.
Data for CG model:
1. Morgan, William N., 1994. ANCIENT ARCHITECTURE OF THE SOUTHWEST, University of Texas Press, Austin, Texas.