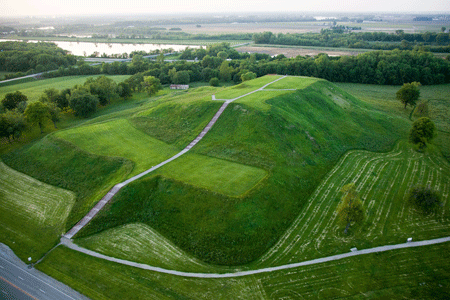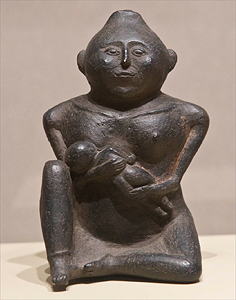 Above left: Monks Mound, the largest mound at Cahokia.
Above right: Nursing Mother Effigy found at Cahokia
Mississippian Culture, built and inhabited from 700 C.E. to 1400 C.E., located near Collinsville,Illinois, or about 16 miles northeast of St. Louis, Missouri. These mounds are the largest north of Central America.
Elevation is c.128 meters (419 feet) above sea level.
Materials: earth.
Data for CG model:
1. Morgan, William N., 1980. Prehistoric Architecture in the Eastern United States, MIT Press, Cambridge, Massachusetts and London, England,
2. Pauketat, Timothy R. 2010; Cahokia: Ancient America's Great City on the Mississippi, Penguin Library of American History, 2010.