Camaroon Musgum Beehive House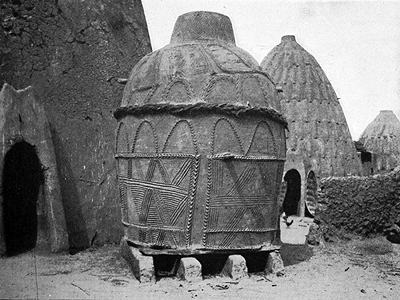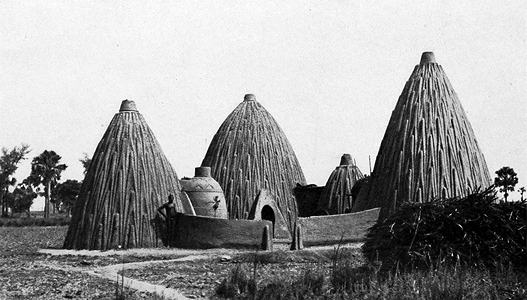 Musgum Culture, Maga sub-division, Mayo-Danay division, Far North Province in Cameroon, Central Africa, from ancient times, still in use: compressed mud construction. The profile of the mud vault is called Cases Obos, a profile of a catenary curve, which is structually able to bear the maximum load. The pattern on the surface of the vault provides a built-in scaffold for maintenance re-mudding of the surface. French author and Nobel Laureate, André Gide, said of the beehive hut of the Congo Massa, "It is so perfect that it seems to be arrived at mathematically, yet no forms, no scaffolding are used in its construction. The hut is made by hand like a vase; it is the work. not of a mason, but of a potter."
Elevation is c. 600 meters (1900 feet).
Materials: compressed mud adobe and wood
Data for CG model:
1. L'HABITATAU CAMEROON: PRESENTATION DES PRINCIPAUX TYPES D'HABITAT, PARIS: OFFICE DE LA RECHERCHE SCIENTIFIQUE D'OUTRE-MER, 1952
2. PRIMITIVE ARCHITECTURE, Enrico Guidoni, Electra/Rizzoli, New York, 1975.
3. https://www.google.com/search?biw=1276&bih=1484&tbm=isch&sa=1&ei=xCa5Wta0GM_wjwOw1KJg&q=Musgum+House&oq=Musgum+House&gs_l=psy-ab.12..0i30k1.6696.12032.0.13301.3.3.0.0.0.0.128.364.0j3.3.0....0...1c.1j2.64.psy-ab..0.2.238...0i7i30k1.0.OX54-eBpYNw