Castle Rock ("Fortified" Rock or "Battle' Rock) Pueblo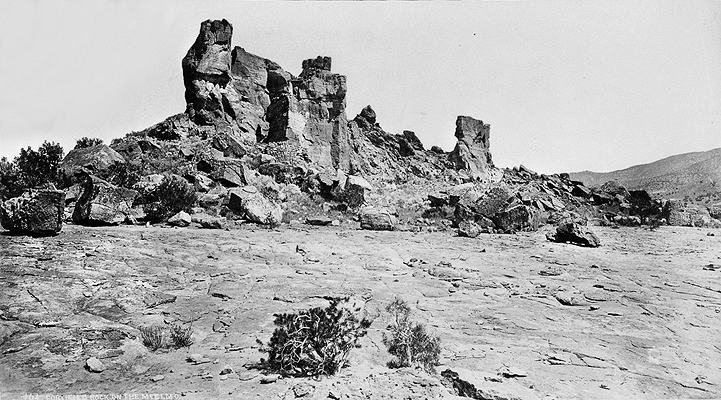 Above: Photograph of Castle Rock taken in 1864, view from the northeast.
Courtesy Colorado Historical Society, WHJ164, William Henry Jackson, photographer for the Hayden Survey.
Ancestral Northern San Juan Puebloan Culture, from 1000 C.E. to 1300 C.E. (post-Mesa Verde), located in the McElmo River Valley west of Cortez, Colorado.
Elevation is c. 1692 meters (5551 feet) above sea level.
Materials: mortarless stone walls, wood log roof structure, with mud/clay roof.
Data for CG model:
1. Kuckelman, Kristin A., editor, 2007: The Archaeology of Castle Rock Pueblo: A Thirteenth-Century Village in Southwestern Colorado. Digital document at https://www.crowcanyon.org/ResearchReports/CastleRock/Text/crpw_contentsvolume.asp