Great Mosque of Djenne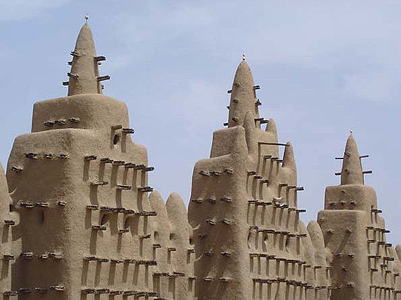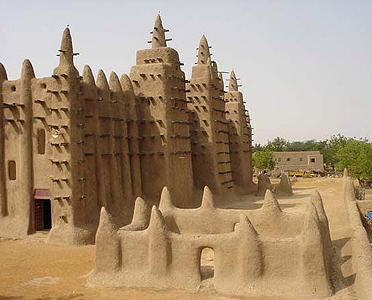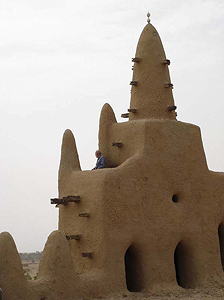 Sub-Saharan Mopti-Mali Civilization, built in one of the oldest known towns in Sub-Saharan Africa, The Great Mosque of Djenne, constructed in 1907 C.E. on the ruins of an earlier mud brick mosque; located in the Inland Niger Delta region of central Mali.
Elevation is close to sea level on inland river delta.
Materials: mud bridk walls, with mud plaster, wood beams supporting roof of stamped clay.
Data for CG model:
1. https://www.google.com/search?biw=1276&bih=1484&tbm=isch&sa=1&ei=JjW5WqLqLJKEjwOms7jYCQ&q=great+mosque+of+djenne+plan&oq=great+mosque+of+djenne+plan&gs_l=psy-ab.12..0.1585.3065.0.4798.5.3.0.2.2.0.133.373.0j3.3.0....0...1c.1.64.psy-ab..0.5.417...0i24k1.0.PIpILZLE2Ic
2. Zamini Project: https://zamaniproject.org/index.php/djenne.html