Mausoleum of Djoser (Djeser, Zoser)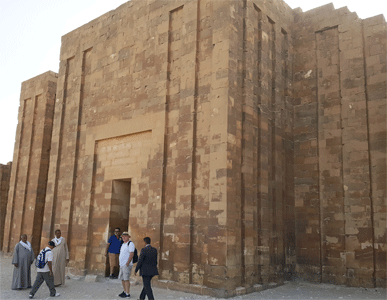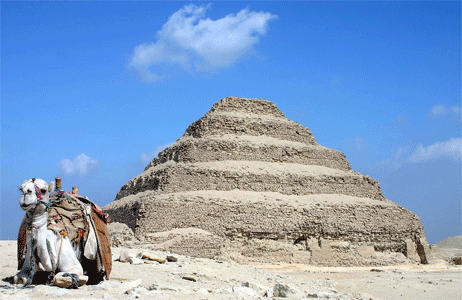 Egyptian 3rd Dynasty burial of Pharaoh Djoser by his visor, Imhotep, built in 2630 B.C.E.–2611 B.C.E. . Located in the Saqqara necropolis, northeast of the city of Memphis, Egypt. Six mastabas of decreasing size are constructed on top of each other to form the 62 meter high pyramid, the base of which is 109 meters x 125 meters. The southern-most pyramid shown in the plan view was likely never completed.
Elevation is c. 100 meters (328 feet) above sea level.
Materials of construction: 11.6 million cubic feet (330,400 cubic meters) of stone and clay, with polished white limestone cladding.
Data for CG model:
1. https://www.google.com/search?q=Mausoleum+of+Djoser+plans&source=lnms&tbm=isch&sa=X&ved=0ahUKEwjx-v66r4raAhVY1mMKHT5ZAQAQ_AUICigB&biw=1276&bih=1484
2. https://upload.wikimedia.org/wikipedia/commons/f/f1/Djoser-Komplex_2.png
3. http://saqqara.uw.edu.pl/en/obiekty/fosa/