Gede Ruins (partial excavation)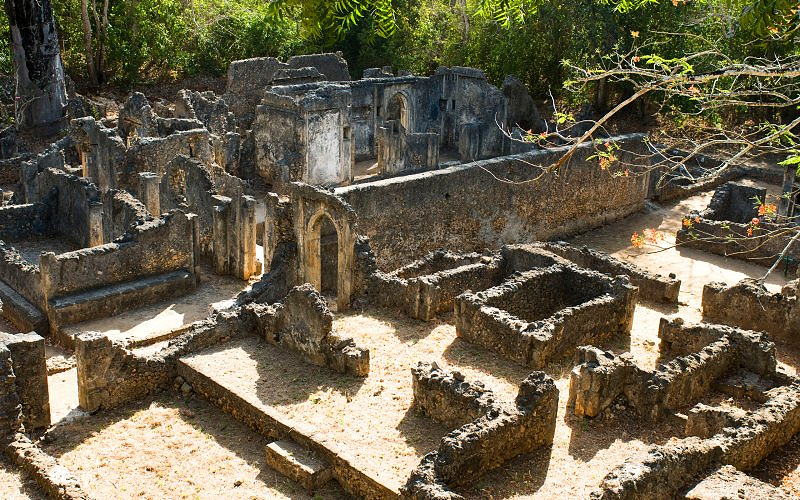 Swahili Culture, world trading town from 1200s C.E. until the 1500s C.E., located near the sea coast town of Watamu, Kenya, East Africa; contains homes for 2500, mansions, mosques, and elaborate cemeteries.
Elevation is c. 20 meters (65 feet) above sea level.
Materials: stone walls and wood beams supporting roof of stamped red earth.
Data for CG model:
1.Zamani Project:
https://www.google.com/search?biw=1276&bih=1484&tbm=isch&sa=1&ei=RzS5WrqDMcO0jwPk9YYI&q=Gede+Ruins++plan&oq=Gede+Ruins++plan&gs_l=psy-ab.12...129819.129819.0.131367.1.1.0.0.0.0.100.100.0j1.1.0....0...1c.2.64.psy-ab..0.0.0....0.PEMXOVYlPYM