Hanukkiah Earthworks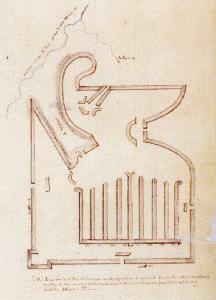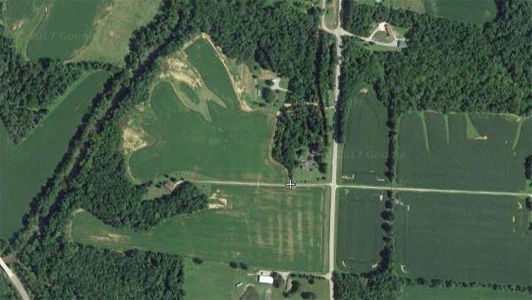 Above left: Hanukkiah Earthworks survey, by Squier and Davis, Ancient Monuments of the Mississippi Valley, 1848. .National Archives Photograph RG77 144.20
Hopewell Culture (?), built from circa 100 B.C.E. to 500 C.E. (?); located on the East Fork of the Little Miami River in Ohio, about 20 miles above its mouth near Milford, and about 25-30 miles east of Cincinnati. This site was surveyed by 1823 and attributed by Warden (1834) to Maj. Isaac Roberdeau, head of the Bureau of Topographical Engineers, U.S. Army Corps of Engineers. Later, without visiting the site themselves, Squier and Davis published their copy of the original survey, but the scale of the drawing has been disputed. The real existance of this site has been challenged by the archaeological community in the last century. A possible site, shown in this model, was located on Google Earth by the author. The earthworks were probably used for ceremonial purposes on auspicious days, and not for defense.
Elevation is 208 meters (682 feet) above sea level.
Materials: earth.

Data for CG model:
1. Squier and Davis, Ancient Monuments of the Mississippi Valley, 1848 (Classics in Smithsonian Anthropology); Plate XXII.