Harran (Carrhae) Conical Beehive Domes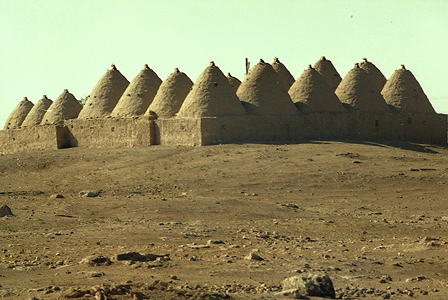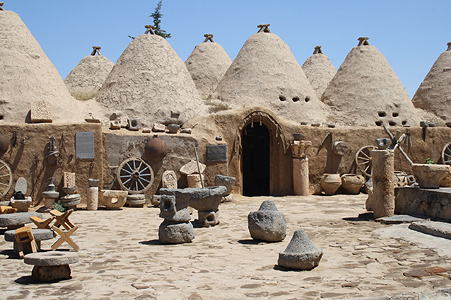 Also known as Carrhae, Harran, begun by the Halaf Culture, was an Important ancient trading center of ancestral Turkish culture of Upper Mesopotamia, from 2500 B.C.E. to present; still in use, located in Southeastern Turkey, a few kilometers from the village of Altınbaşak.
Elevation is c. 374 meters (1230 feet) above sea level.
Material: sun dried mud bricks and stabilized mud plaster.
Data for CG model:
Ozdeniz, M.B., Bekleyen, A., Gonul, I.A., et al, 1998. Vernacular Domed Houses of Harran, Turkey, Karadeniz Technical University, Trabzon, Turkey and Dicle University, Kiyabakir, Turkey, published in HABITAT INTL. Vol. 22, No. 4, pp 477-485, 1998, Pergamon Elsevier Science Lte, Great Britain.