Hattusa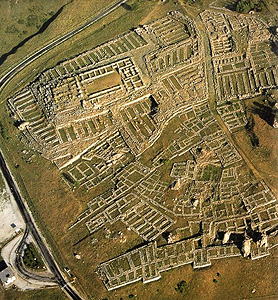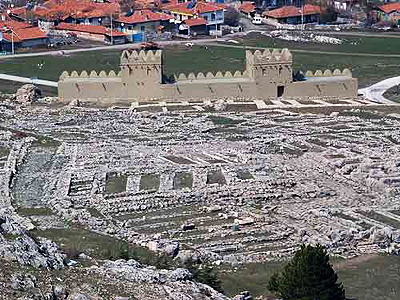 Hittite Civilization, capital city of Hittite Empire, site occupied from 6th millennium B.C.E through 1700 B.C.E.; located near modern Boğazkale, Turkey; known for its strong urban organization, of high density housing, temples, and storerooms; only a small portion of the city and a section of the fortification wall are modeled here.
Elevation is c. 1057 meters (3471 feet) above sea level.
Materials, stone, mud brick, wood roof beams, clay roofing.
Data for CG model:
1. http://www.tgraichen.de/?otw_pm_portfolio=hattusa-temple-i-project
2. http://www.sehrinesesver.com/gezi/bir-anadolu-baskenti-hattusa-bogazkoy-ve-corum/
3. https://www.artehistoria.com/es/obra/gran-templo-de-hattusa-plano
4. Topography: http://old.wikimapia.org