Pyramid and Labyrinth of Hawara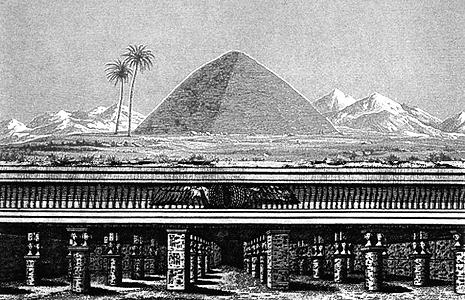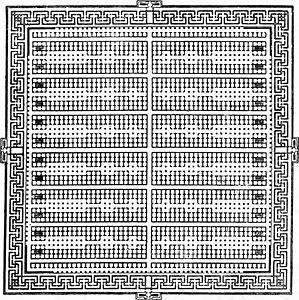 Ancient Egypt civilization, The Hawara Pyramid was erected by the Twelfth Dynasty pharaoh, Amenemhat III, ruler of Ancient Egypt from around 1860 B.C.E. to 1814 B.C.E. and who also built the Black Pyramid at Dahshur. The Labyrinth has not been excavated, and the reconstruction shown here is based upon the description of Greek Historian, Herodotus, in the 5th centuray B.C.E. The Labyrinth continues to mystify archaeologists who have not determined its origin or date. In this computer model the flat stone roof is shown semi-transparent so the hypothetical underground walls, porches, and courtyards of the Labyrinth can be read.
Elevation is approximately 32 meters (104 ft.) above sea-level.
Materials: Megalithic stones walls roofs, and floors.
Data for CG model:
1. 1. Mathews, W.H., 1922. Mazes and Labyrinths, A General Account of Their History and Development, Longmans, Green and Co. London.
( https://www.gutenberg.org/files/46238/46238-h/46238-h.htm#Page_6 ).
2. https://web.archive.org/web/20051129005613/http://www.casa.ucl.ac.uk:80/digital_egypt/hawara/bibliography_old.html
3. http://discovery.ucl.ac.uk/1372/1/paper29.pdf
3. https://en.wikipedia.org/wiki/Hawara