Junction Group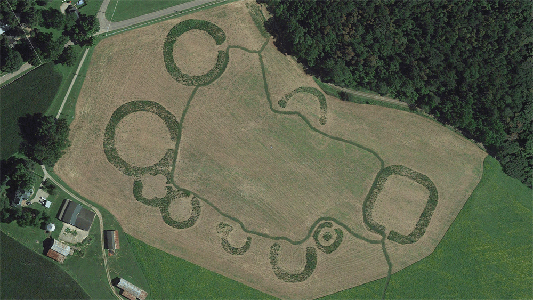 Hopewell Culture, built from c. 25 C.E. - 200 C.E.; located in Ross County, Ohio on a terrace overlooking Paint Creek just southwest of the town of Chillicothe. The earthworks were used for ceremonial purposes on special days, and not for defense.
Elevaation is c. 186 meters (629 feet) above sea level.
Materials: earth.
Data for CG model:
1. Squier and Davis, Ancient Monuments of the Mississippi Valley, 1848 (Classics in Smithsonian Anthropology); Plate XXII.