Moundville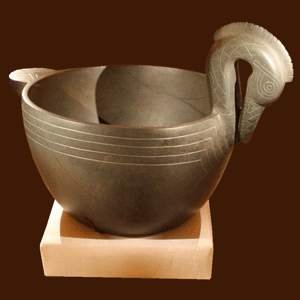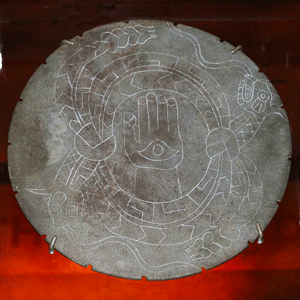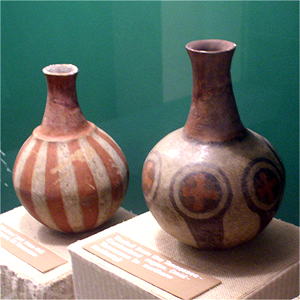 Above: Objects found at Moundville Archaeological Park, left to right: Stone duck effigy bowl, rattlesnake disk, and ceramic pottery.
Mississippian Culture, built and inhabited from 1000 C.E. to 1450 C.E., located near Tuscaloosa, Alabama, on the Black Warrior River. Consisting of 29 platform mounds, the site is the second largest mound site of the classic Middle Mississippian era, after Cahokia in Illinois. Major Mound A is in the center of the site plaza, with 68 foot tall steep pyramidal Mound B to its north. The site was protected on three sides by a curved wooden palisade and on the north by the river bluff.
Elevation is 51 meters (167 feet) above sea level.
Materials: earthen mounds and pole and thatch residential lodges.
Data for CG model:
1. Morgan, William N., 1980. Prehistoric Architecture in the Eastern United States, MIT Press, Cambridge, Massachusetts and London, England.
2. Peebles, Christopher,1981; Archaeological Research at Moundville, 1840-1980. Southeastern Archaeological Conference Bulletin 24: 77-81.
3. Moore, Clarence B., 1907; Moundville Revisited. Journal of the Academy of Natural Sciences of Philadelphia 13: 337-405.