Newark Earthworks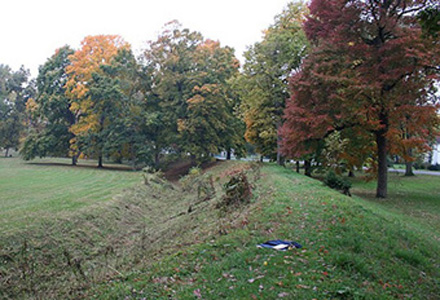 Hopewell Culture, 200 B.C.E. to 500 C.E.; located on the Racoon Fork of the Licking River near Newark, Ohio. The Great Hopewell Road, with earth embankments both sides, leads arrow-straight 56 milles southwest to Chillicothe, Ohio--perhaps the largest earthwork in the U.S.
Elevation is 264 meters (867 feet) above sea level.
Materials: earth.
Data for CG model:
1. Morgan, William N., 1980. Prehistoric Architecture in the Eastern United States, MIT Press, Cambridge, Massachusetts and London, England.
2.Squier and Davis, 1848, plate XXV, pp. 67-72.