Tangassoko Village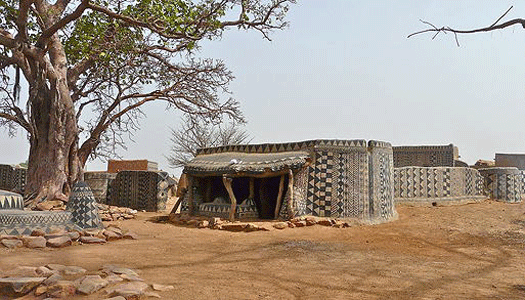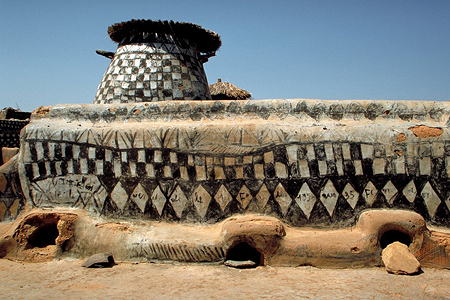 Kassena Culture, (Eastern Kassena region), Burkina Faso, indigenous; from pre-historic times, still in use.
Elevation is c. 250 meters (1150 feet).
Materials: Adobe, wooden columns and beams. Richly painted designs on all surfaces.
Data for CG model:
1.Bourdier, Jean-Paul and Minh-ha, Trinh T, 1985. AFRICAN SPACES, Designs for Living in Upper Volta, Africana Publishing Co., New York.